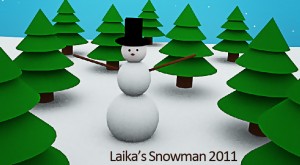 Start the year off right by giving your youngster the gift of 3D animation!
$75.00, 5 weeks, 1.5 hrs each week; afterschool, 3:30 – 5:00
Promontory:  Wednesdays Jan 25th – Feb 22nd
Greendale: Thursdays Jan 19th to Feb 16th
Due to the ever expansive nature of 3D Animation, we do encourage return mentees!
We'll be accepting payments the week before, please let me know if you'd like to save a seat!
We'll need around 5-10 confirmed spots to run!
Any questions?  Reserve your spots today:
matthew@yourcreativementor.com
(stay animated)